Kids Party Finder was started by Charlie and James, two frustrated parents who struggled to find local entertainers for our kids' birthday parties. Rather than spending hours on Google, we thought that there must be an easier way than this. Turns out other parents were thinking the same thing! So the idea of Kids Party Finder was born.
Kids Party Finder is the easy way to find suppliers for kids parties in your area. We have specifically built a website to act as an extensive and easy to use directory filled with everything you could need for your kids party, from local entertainers to venue suggestions and party planning tips to help make your life easier when planning your little one's big day. Whether you are planning a birthday, christening, Bar Mitzvah or any other event where children are attending, Kids Party Finder can help put you in touch with the right people, quickly.
For suppliers to the kids party industry, as well as being the online directory for kids parties we are ever increasing our offering to compliment your existing marketing strategy. You can find out more about this here.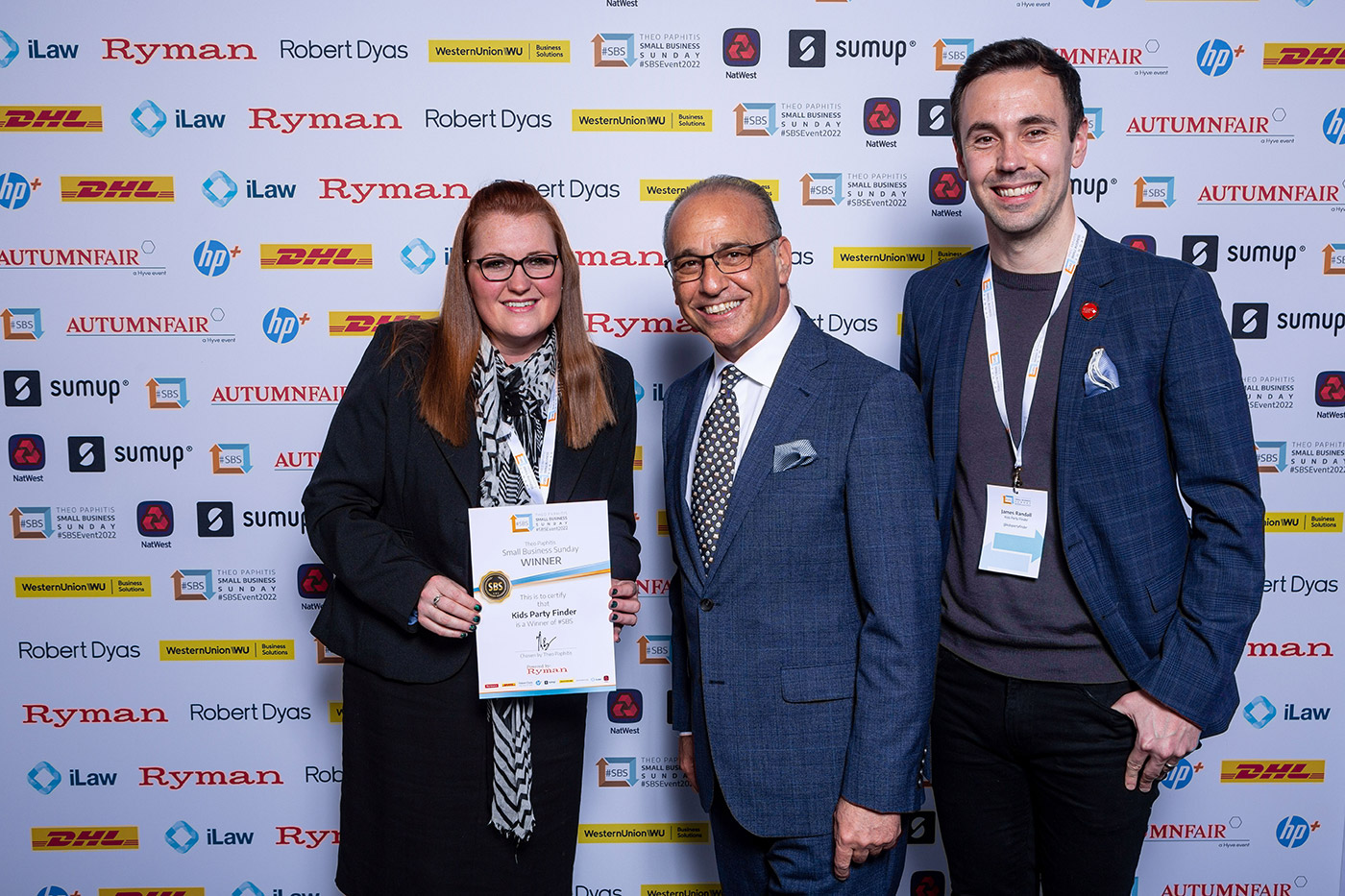 Charlie and James receive an award from SBS founder Theo Paphitis – Feb 2022.
We are passionate about working with small to medium sized business to help them grow. But we also want to help parents like ourselves, who no doubt have the same time pressures and juggling of responsibilities that we do!
Kids Party Finder is a people business. Charlie and James are here to help and answer any questions you may have, you can send us an email here or why not send us a DM on Instagram (and give us a follow while you are there!)
Charlie, James and the Kids Party Finder team x